Cloud Based Backup & Recovery
Barracuda Backup combines storage, software, and inline deduplication, to
ensure data is protected against loss no matter what happens
. Available as a hardware or virtual appliance, Barracuda Backup delivers near-continuous data protection and replication to an off-site appliance or to the cloud.
Defend against ransomware, disasters, and malicious destruction:
Barracuda Backup lets you quickly recover files encrypted by ransomware. Simply eliminate the malware, delete the bad files, and restore them from a recent backup. Recovery can take as little as an hour—and the bad guys go home empty-handed. Barracuda Backup's hardened Linux OS is less vulnerable to threats than Windows based backup solutions. Data is protected in transit and at rest in the remote location by 256-bit AES encryption.
Rapid recovery from data loss:
Barracuda Backup provides multiple recovery options to help you get customers back up and running quickly. With a Barracuda Cloud or Amazon Web Services (AWS) subscription, you can recover data from anywhere at any time, without the need for a local appliance. Barracuda LiveBoot provides fast and easy recovery for onpremises VMware environments in cases where primary storage is lost or no longer available, while Cloud LiveBoot provides fast recovery for both VMware and Hyper-V virtual machines.
Flexible deployment and recovery:
Barracuda Backup is available as a hardware or virtual appliance. Models range in capacity from 1 terabyte to 112 terabytes, to accommodate your specific backup needs. Barracuda Backup also has a wide range of offsite replication options for disaster recovery (Barracuda Cloud, hardware or virtual appliance, AWS).
Multi-environment protection:
Barracuda Backup supports a variety of servers, clients, and networked storage platforms, as well as multiple OS platforms, hypervisors, premises-based applications, and cloud environments. This powerful backup solution includes all hardware, software, backup agents, and redundant storage needed to serve a variety of BCDR requirements.
Site-to-site protection:
Site-to-site deployments let you back up data to a secondary customer location or to your own cloud. Inline deduplication reduces bandwidth and storage demand, letting you and your customers save on infrastructure costs.
SMB's: Click for Data Sheet on Backup Appliances (Lite Version):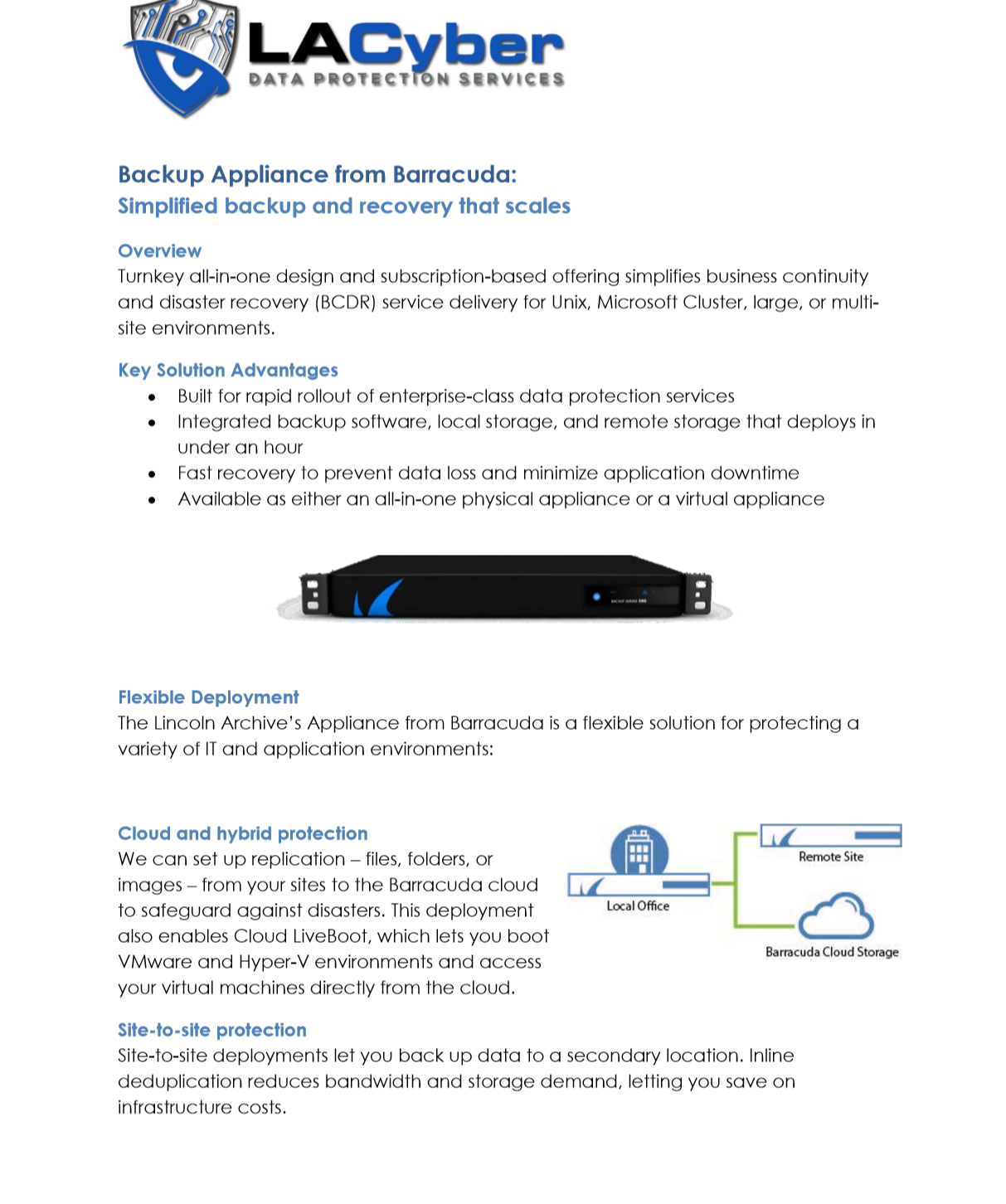 Click image for Full Size Document
Larger Enterprises: Click for Data Sheet on Backup Appliances & Sizing Guide: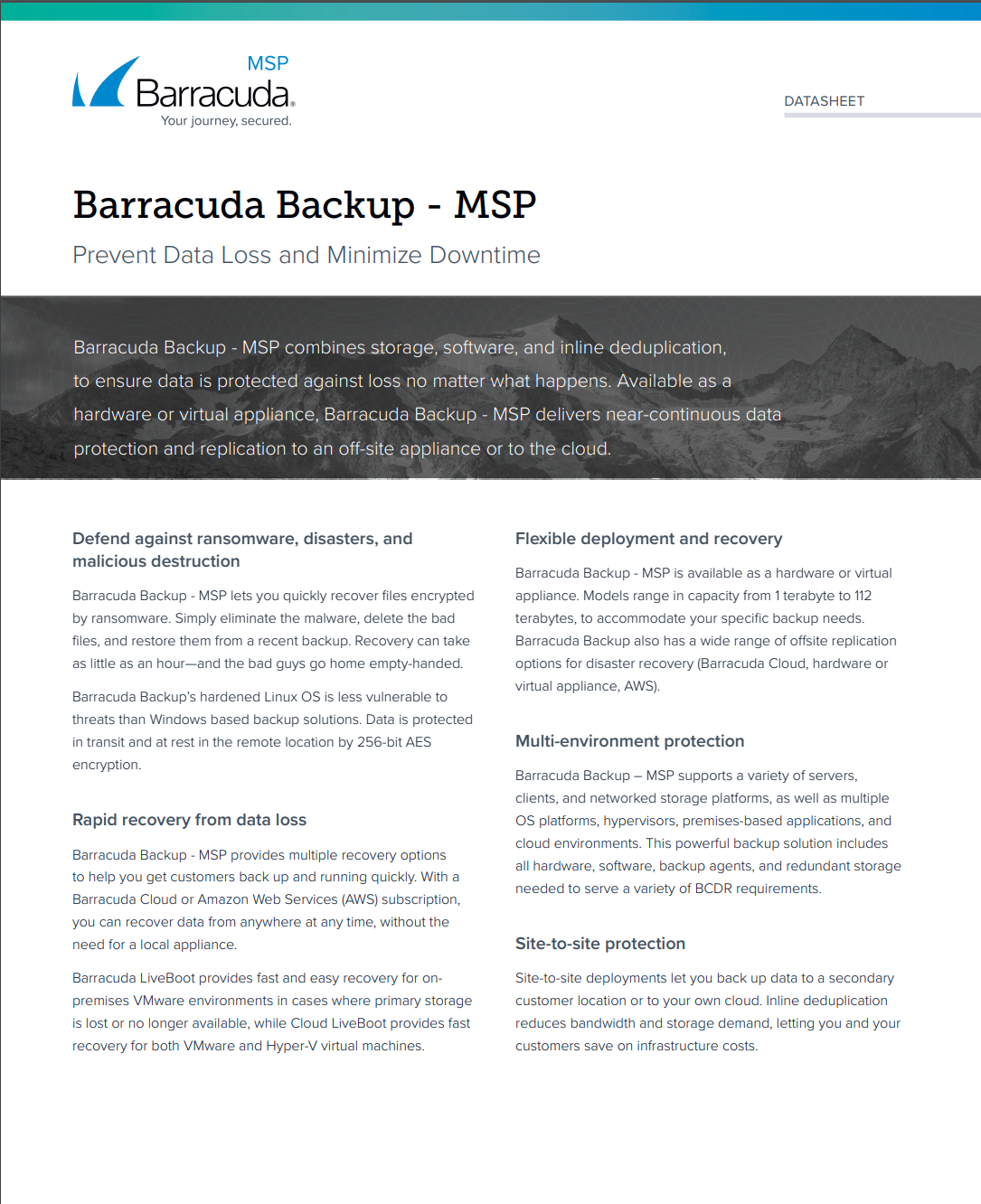 Click image for Full Size Document
Hate Reading?
I'd rather watch a video on
Barracuda Backup
:
I'd rather watch a video on
Cloud to Cloud (O365) Backup:
Contact Us Below for More Information